Exercise Physiology In-Person Group Classes
Exercise Physiology in-person group classes will commence Monday 23 October. Our Exercise Physiologists will be running in-person group classes at different timings, three times per week for a period of 4 weeks.
If you are interested in attending these classes, please complete the enquiry form and a Spinal Life team member will be in contact to provide a quote, additional class information and schedule in an initial consultation prior to commencing the classes.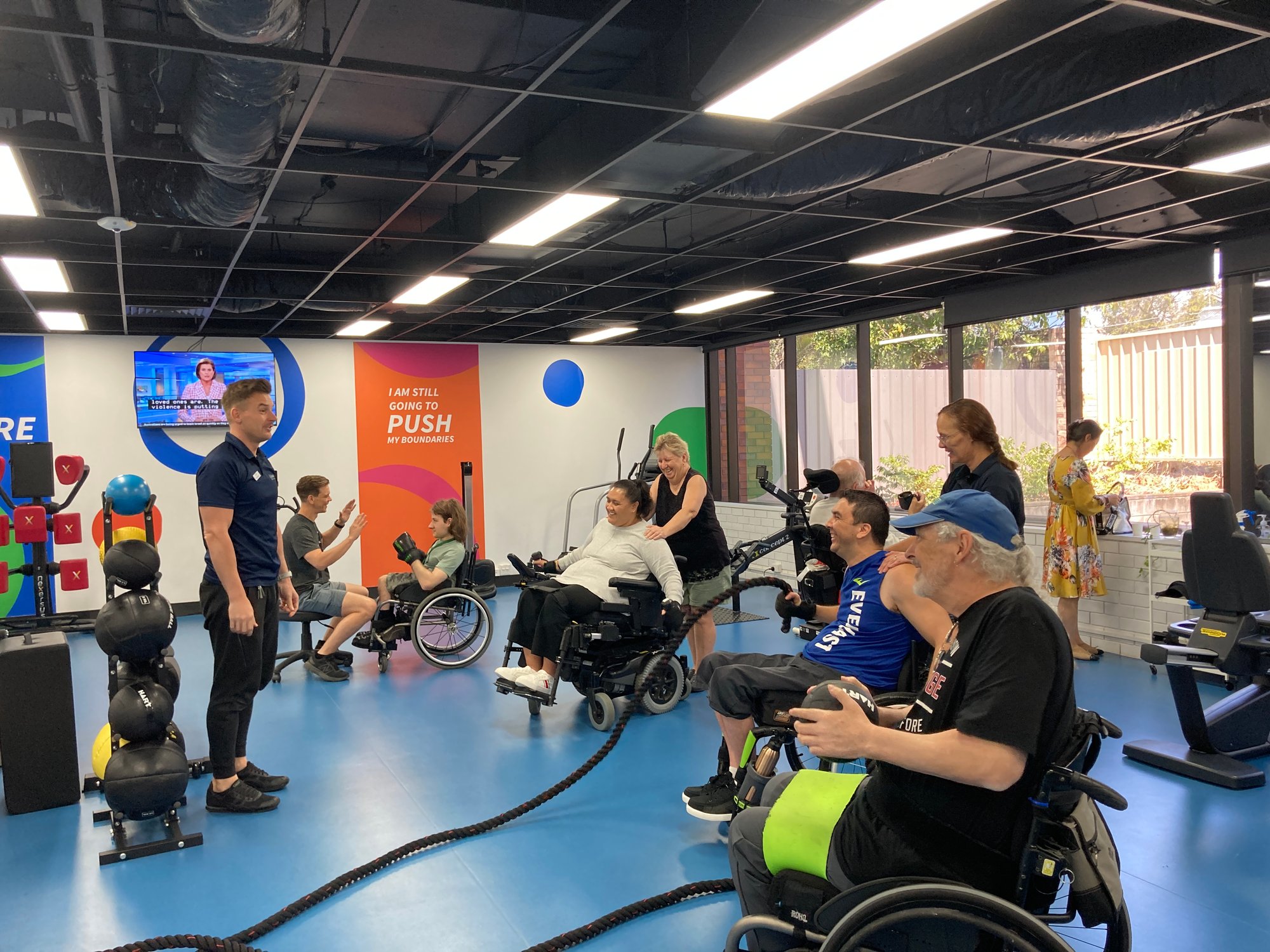 When will these classes take place?
1pm Mondays, 9am Wednesdays and 12pm Fridays for 30 minutes commencing 23 October. Classes will run over a four week block. We may look to add more class times per week in future, depending on demand.
Who can access these classes?
Any Spinal Life Australia member or client who can visit the Healthy Living Centre Brisbane.

What will be the classes during the 4 weeks?
All weeks will have focus on different types of classes:
Week 1: Boxing class - Boxing based class that will combine pad, shadow and machine boxing to focus on cardiovascular health and endurance.

Week 2: Strength class - Strength class focussing on building strength for everyday activities.

Week 3: Cardio class - Various cardiovascular equipment in our fitness hub utilising interval based training protocols aiming to improve cardiovascular health

Week 4: High Intensity Interval Training (HIIT) - Using variety of equipment that assist in building strength and cardiovascular endurance
What are the benefits of in-person group classes?
Real-time feedback and hands-on instruction reduces the risk of injury

Provides the opportunity to meet new people

Personalised guidance for tailored fitness goals

Can boost motivation by completing classes with others.
Do I need to attend every session?
The classes will be booked in for four sessions across four weeks. If you need to cancel an appointment during the six weeks, please provide 24hrs notice prior to the class time. A cancellation fee will occur if the appointment is cancelled after the 24hrs notice period.

Do I need to come with my support worker?
If you need support workers or usually have a support worker when exercising, then please come to the session with them.
What equipment do I need for the classes?
Nothing, Our Healthy Living Centre is fully equipped.

What happens at the end of these four weeks?
At the end of these four weeks, we will use your feedback to create a schedule for the upcoming months. We recommend attending a class during each of these weeks to help us plan a future schedule that aligns with your preferences.
Our Exercise Physiologist team - Ernest Starowicz and Laura Chapman
If you have questions please complete the form with your enquiry or contact us on 1300 774 625